Overall
2020 was an odd year for everyone. I'm aware of how lucky I am that the big external events didn't directly impact us. We stayed healthy, we were able to see my family as a result of an ill-timed move, and we could work from home.
Work
Dark
Reading through my previous annual reviews (2014, 2015, 2016,2017,2018) it's clear that most of my effort in the last few years went directly into Dark, as it should have! The part of this review that will be obviously missing is the odd set of professional challenges I encountered this year. I used the second half of the year to do a fair amount of reflection, and I got to examine my own actions through The Moral Leader. The annual review isn't really the place to share it.
HBS
I got to be back at HBS! This was unexpected and pretty delightful. We sent this photo to our nephew who had his first day of first grade. (I highly recommend the Remarkable).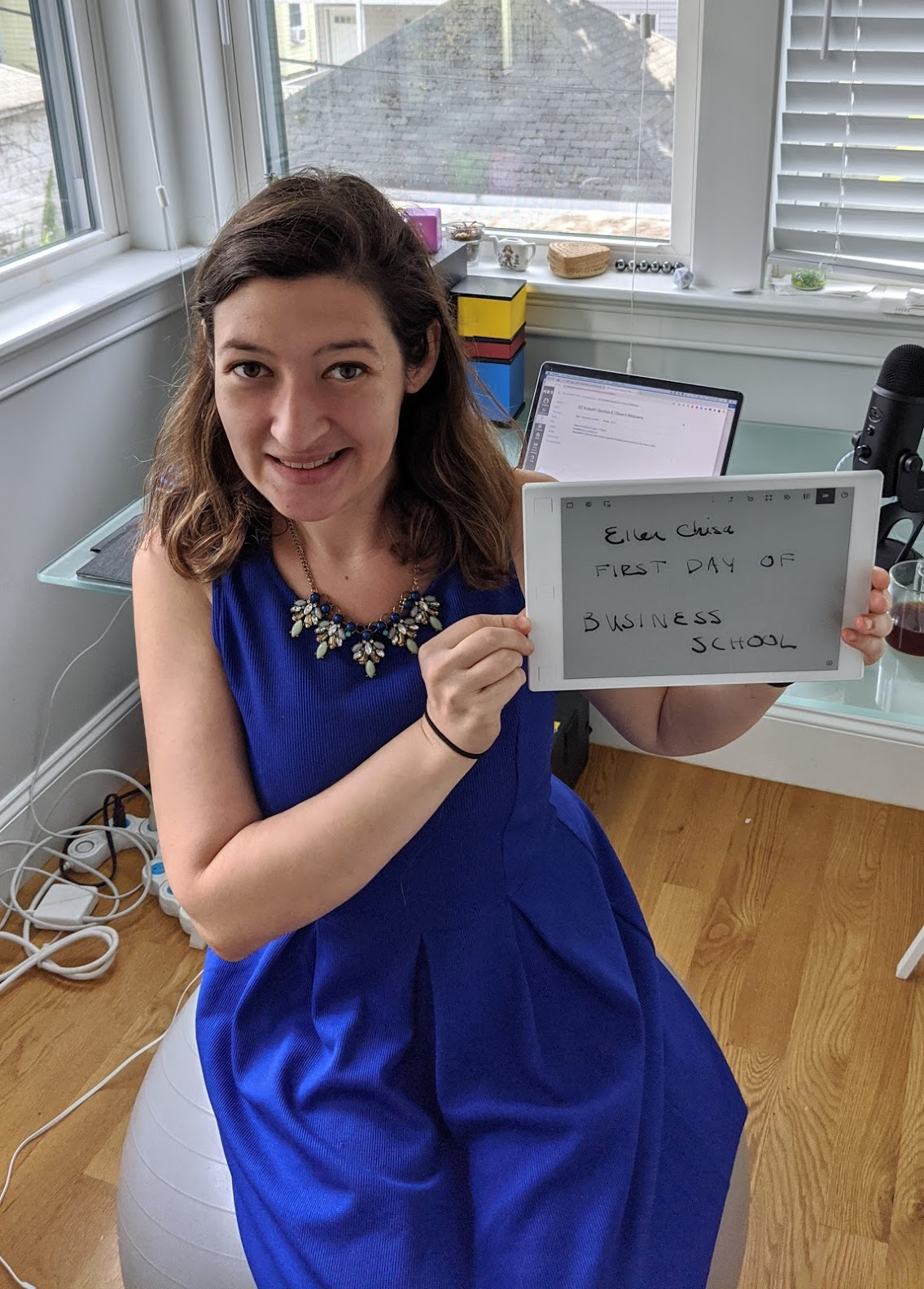 Investments
I took angel investing much more seriously this year. I'm up to 10 investments, and spent some more time with the founders.
Writing
I realized I wasn't writing because of a few factors, but one was definitely the pressure of too many people listening. I'm trying to write more casual notes and re-rembrace the way I wrote in 2014-2015 as I explore. I started doing that via this log earlier this summer.
Health & Fitness
I no longer have a spreadsheet with exactly how much I've exercised, but I hit a few milestones I was proud of this year!
First Century
First, Tom and I rode a century bike ride earlier this fall. To be fair, he did all of the route planning and navigating, I just said "we should do this" and showed up.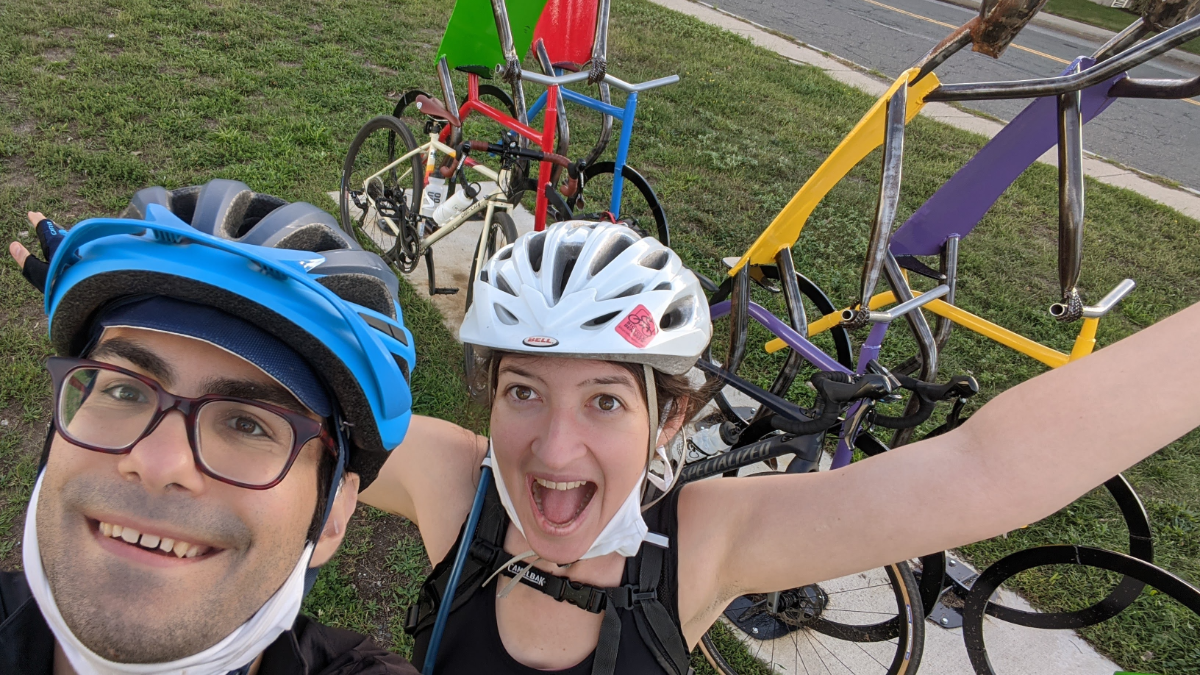 We biked lots of other places, too, like to the zipper!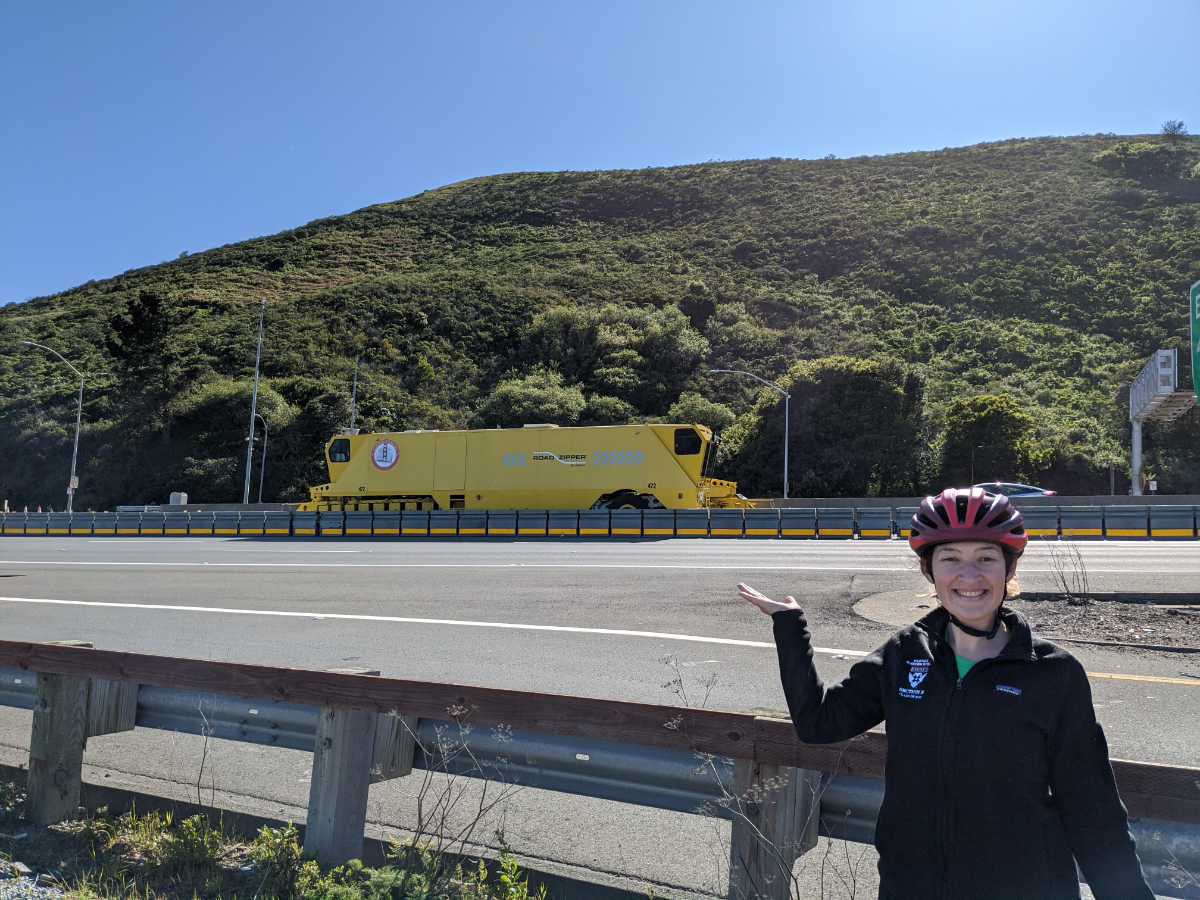 Fastest 5k
I did Whoop Project PR earlier, with this training plan. I set my fastest 5k time by almost a minute, faster than my previous 27:28 at the Cambridge Jinglebell 5k in 2016.
CGM
I wore three CGMs this year, including two from Levels. I learned that I mostly keep my blood sugar regulated just based on how I feel. Also I shouldn't eat cherry gummy candy.
Consistency
I was really pleased with my consistency this year, especially in the second half. I ended the year on 7,000 active minutes on Peloton. Three years in, and I still think it is worth investing in something that makes it easy and fun to exercise at home. We also got a nice shelf to put behind the Peloton now that we're in our house.
Books
There was a lot of time to read books this year. If I were to pick the best thing about 2020, it was that I got to read a lot more. I completed 226 books in 2020. Some of those were books that I decided to re-read when I went through to look for "things I'd particularly liked" over the summer. I also had a chunk of books for the aforementioned moral leadership class.
It was really hard to pull out things this year, so if you're considering anything on the full list and want an opinion, tweet at me. There's a lot in there that I liked and didn't make it onto this list.
Non-Fiction
Based on this list, I think I got more into non-fiction again this year, but I'm too lazy to go count.
I loved We Keep the Dead Close, which somehow was a the story that contained everything I'd wanted out of Ghosts of Harvard even though it was nonfiction. Hidden Valley Road was also non-fiction that read like a story. I can never pass up things like Action Park, now also a movie. It turns out people who like pinball also like dangerous amusement parks.
Earlier this Spring Victoria Alexander shared an extensive list of anti-racist books. Others are better read here, but I strongly recommend How to Be an Anti-Racist.
In the somewhat woo-woo work process space, I picked up 15 Commitments of Conscious Leadership from my coach, When Things Fall Apart from a founder friend, and Creative Practices for Visual Artists from my friend who is back in art school. More broadly, Can't Even was the expanded version of this Buzzfeed piece. It covers generational and societal influences that have led to the situation most millennials are in.
I'd been anxiously awaiting Uncanny Valley since I heard it existed. Ironically it hit the uncanny valley for me. It's so close to describing how I feel, and still so far away. I love the title, I love the referrals to the "large social network" and "large search engine." I just think this book is written for everyone, and I want the one for the people who work in tech. I want to believe it's possible to be critical and see the oddity of tech, and also viscerally love it. Something that also could go in this bucket is Lurking, but it's more academic and less about how it feels.
In the style of Hatching Twitter, Bad Blood, and Super Pumped, this year we got No Filter and Billion Dollar Loser. Both were fast moving reads, about the founding of Instagram and WeWork. We also got Whistleblower. Whistleblower is a vastly expanded version of that blog post. I find it surprising how much this perspective on Uber has taken over vs. all the others, and also how the other companies mentioned in the book have rarely come up in press.
If you enjoy reading these because you hate big tech, they'll deliver. If you enjoy them because you're also exploring a few pet theories on what works/doesn't work for startups, they might add a few more data points.
Fiction Highlights
I read a lot of things that felt linked to me, but the links may be tenuous if you aren't.
It'd be hard to avoid pandemic-themed fiction this year. I didn't read either of them this year, but Station Eleven and Severance are the two obvious choices. Not quite a pandemic, but A Children's Bible left me wanting to pick up more Lydia Millet, and I'm still thinking about Leave the World Behind.
Emily St. John Mandel came out with The Glass Hotel this year, which I found hauntingly beautiful. Not that similar, but Free Food for Millionaires also hit on the finance lifestyle. Leaning further down that path, Gossip Girl crossed with Anna Karenina yields Anna K. It's not a book, but if you're into Gossip Girl, the show Tiny Pretty Things is a cross between Gossip Girl, Pretty Little Liars, and Black Swan. Continuing on fiction about the particular angst of being a teen girl is The Lightness.
I read a lot of things that made me cry, like The Great Believers, Dear Edward, and A Good Neighborhood.
There were also books that had sad themes, but didn't make me cry. I'd say The Regrets, The Two Lives of Lydia Bird, and In Five Years all go together. My favorite of the three was Lydia Bird. Maybe this is part of the Zeitgeist given the unlived year of the pandemic, because this long think piece on doing your life over fits right in.
I was overly proud when I thought there was a thematic link between Utopia Avenue and The Thousand Autumns of Jacob De Zoet, but they are the same author. If you get on a kick about books about bands, The Unraveling of Cassidy Holmes would be a good follow-up.
Travel
We didn't travel very much this year, but we did get to go to Big Sur in February before things shut down.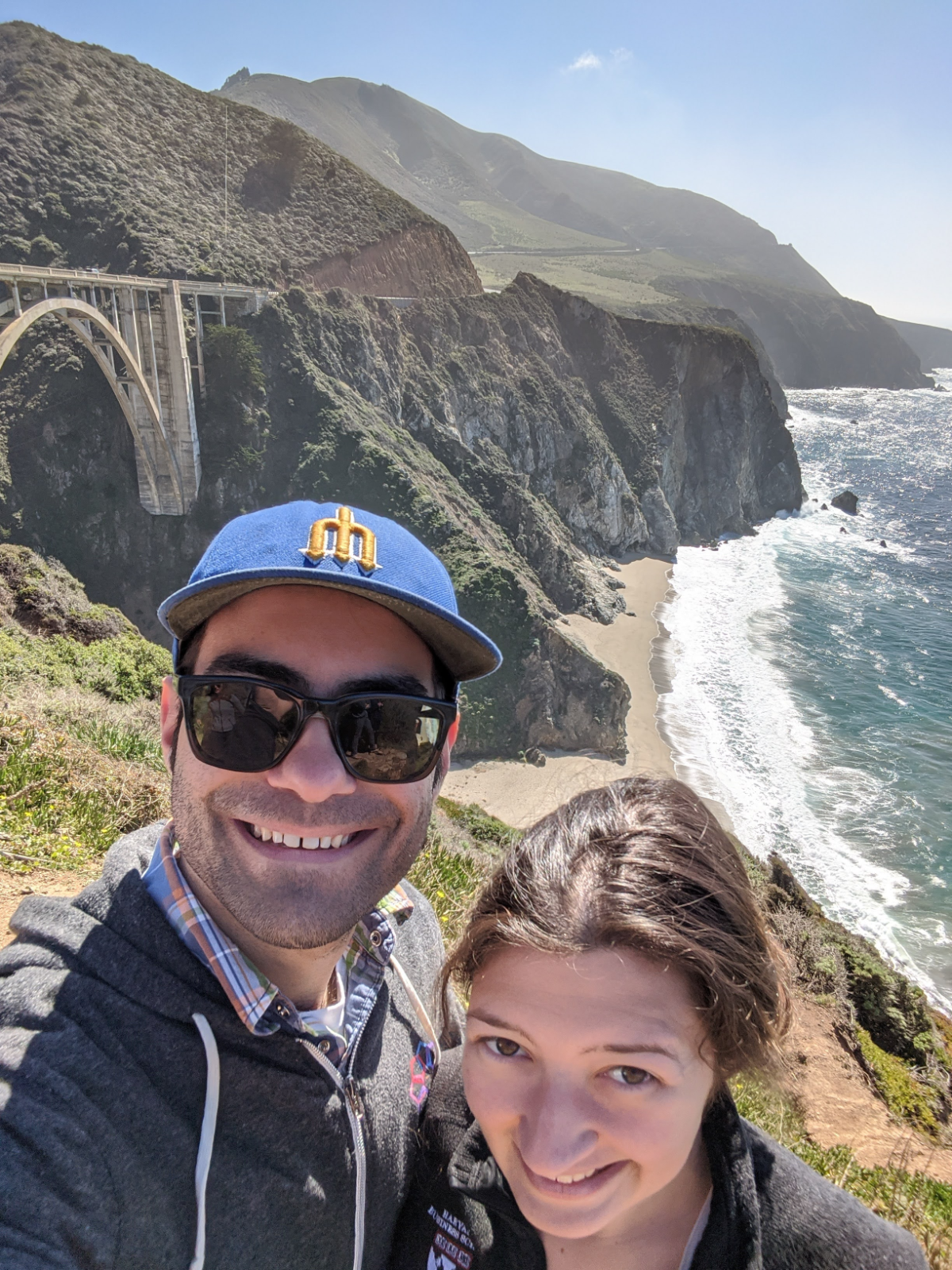 We also briefly visited MASSMoCA.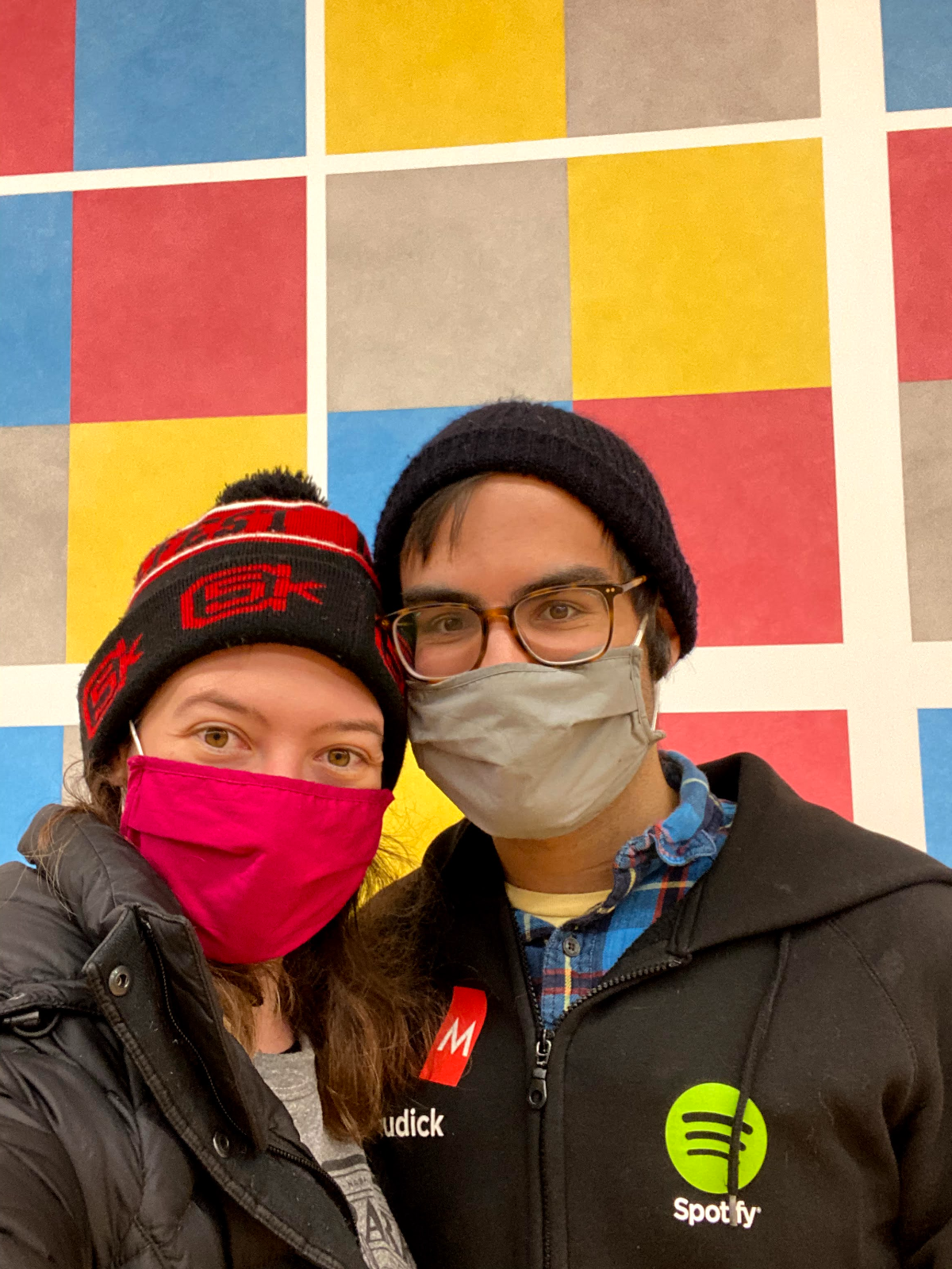 Home
We moved back to our own home in Somerville in August. It's nice to both have our own offices, and we also painted an accent wall in our bedroom.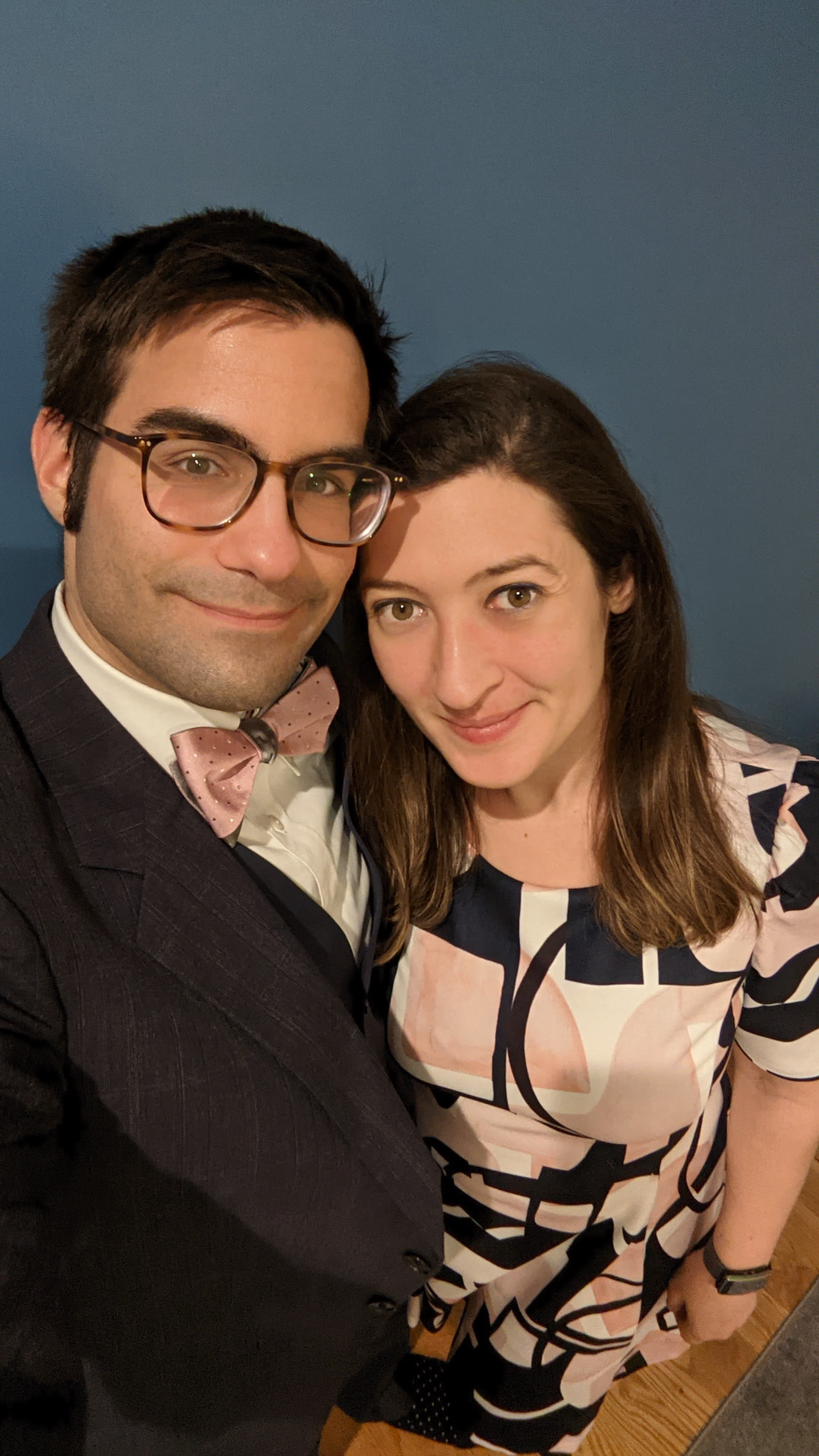 Gu did not like the long drive, and really does not like windshield wipers.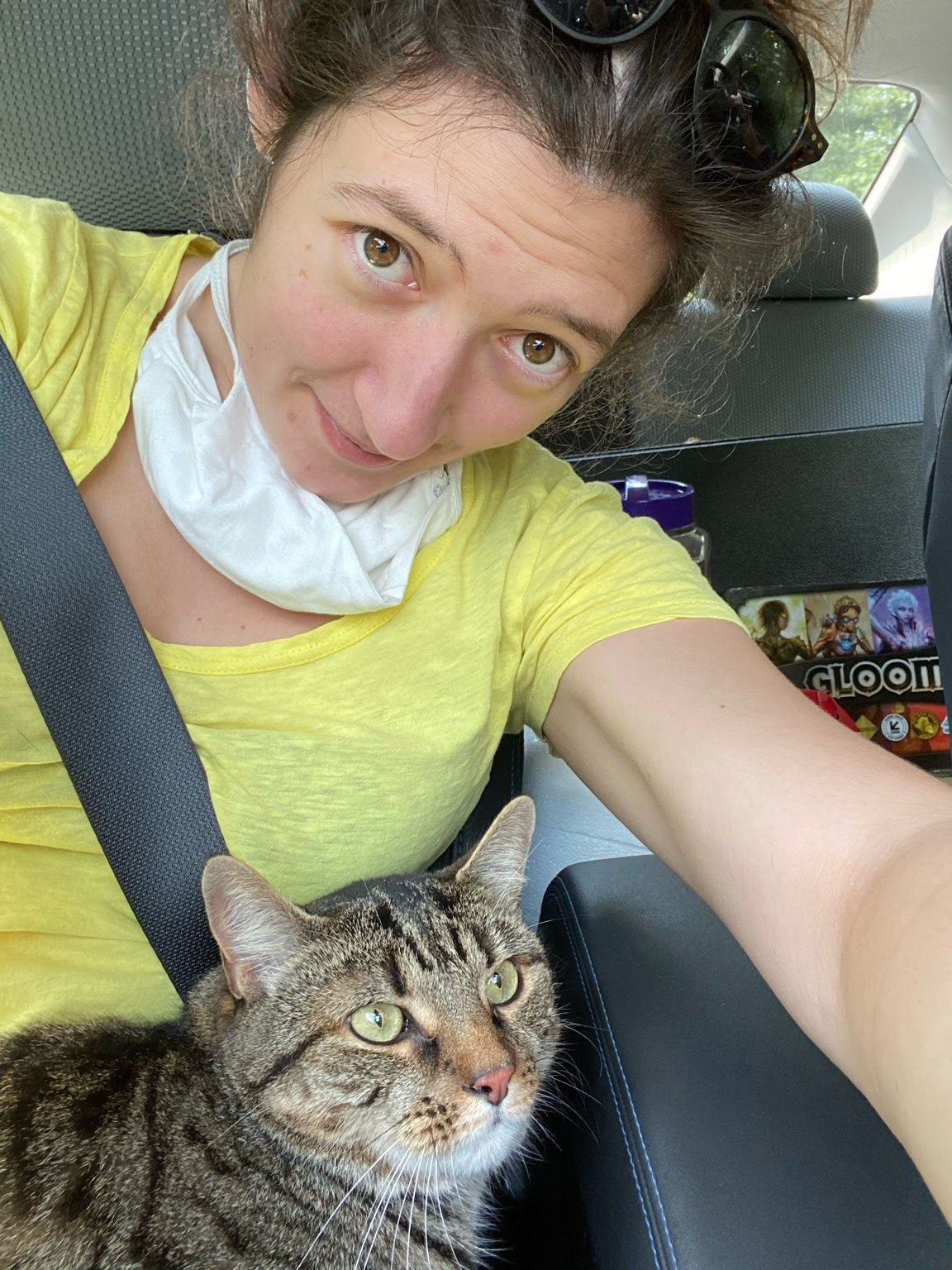 Overall
I decided to look back through the reviews I did before writing this (2014, 2015, 2016,2017,2018). I'm glad I took 2019 off from doing it, because I'm overwhelmed by the amount of data I had to track to do the previous ones. I think the biggest shift in the last few years is letting automated systems track "activity" and keeping more attention on the output.
While it was definitely an unusual year, it had some upsides. That said, I'm looking forward to 2021.